Light night - South West Iceland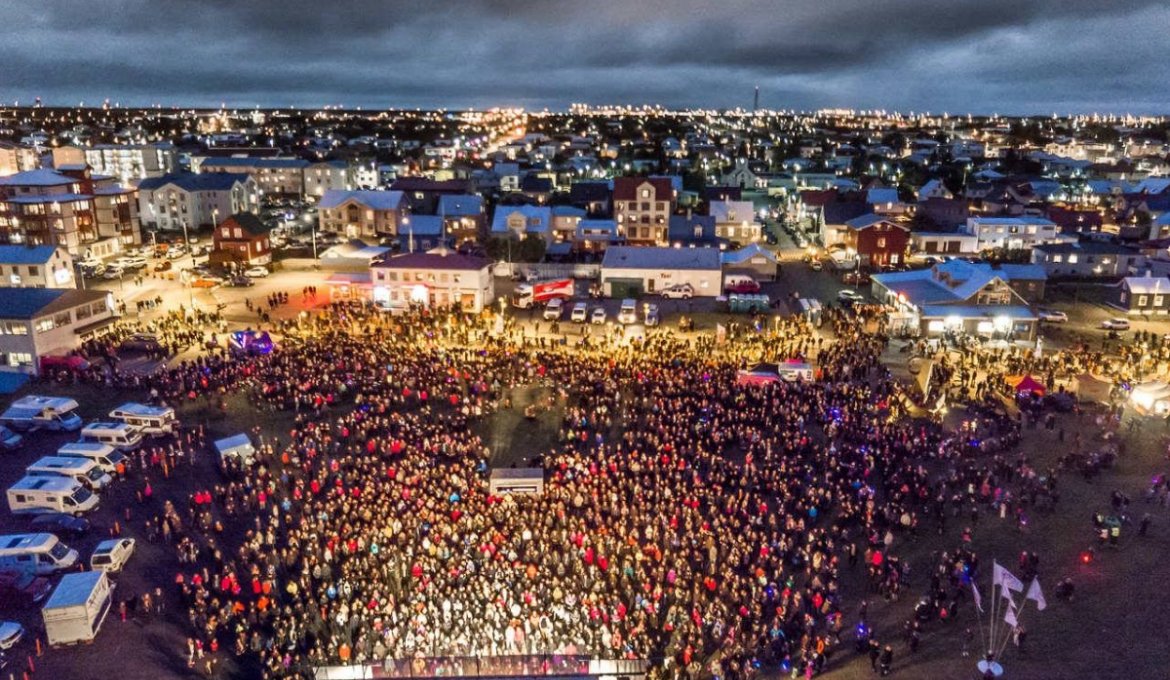 "Do you want to participate in our cultural festival Ljósanótt (Night of lights) by holding an event? Reykjanesbær offer grants to people who would like to invite citizens and guests to an open event. This announcement is in Polish below.
The purpose of the grants are to encourage the local people of Reykjanesbær to arrange some amusement on Ljósanótt. It can be a concert, course, workshop or some other event/project worth granting. A sample of what has been done well by our locals on Ljósanótt are the Home Concerts and the concerts Með blik í auga."
Back