Horse Riding Tours in Iceland Horseback rides on Icelandic horses - Through lava fields and beautifu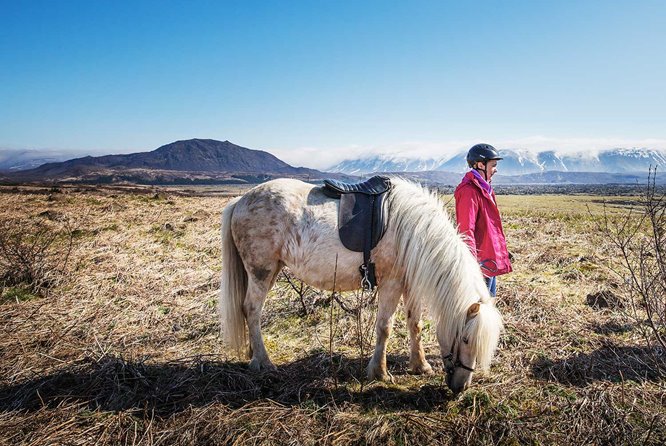 Tour Highlights:
Horse riding in Icelandic Nature
Mt. Helgafell
Lava fields
Warm drinks
Magnificent mountain views
Included:
1-1.5 hour guided horseback ride
Specially trained guide
Riding helmets, boots & rain wear
Bring with you: 
Warm clothes (gloves & headwear), sturdy shoes. A camera is a good idea.
Pickup: 
The pickup begins an hour before departure. Please note that pickup can take up to 30 minutes. Pickup begins at 09:00 or 13:00 for the morning and afternoon departures.
Meet on location: 
Please show up at least 30 minutes before departure.
Meet us at: Sorlaskeid 26, 220 Hafnarfjordur
Map to meeting location.
Note: 
You will not be able to bring any bags or backpacks with you on the ride itself, but there are safety boxes located at the stables where you can store your items.
Back